Overview
Bestgo Battery Co., Ltd. is an advanced lithium ion battery company which specialized in electric vehicle level Lithium Ion Phosphate based (LiFePO4) batteries and Lithium Nickel Cobalt Manganese Oxide based (Li-NCM) batteries. We are dedicated to offer high power and energy density, long lifespan and ultra safe battery products. Bestgo can offer complete solutions for the li-ion cells, battery modules and finished battery packs. With talent technologies, our batteries have amazing consistency and high reliable performance even after years using. We are dedicated to make the best products for customer.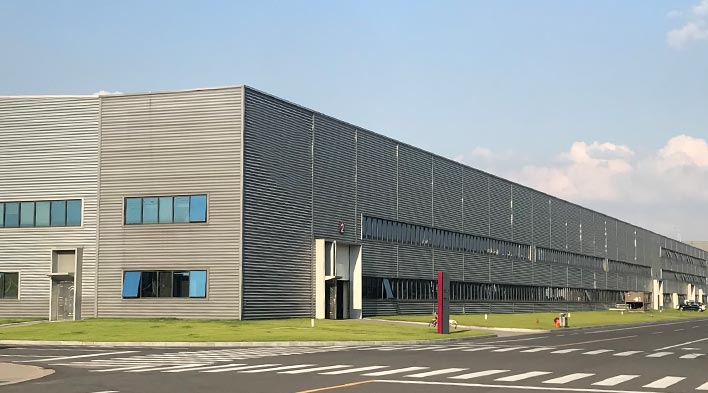 In the past nine years (data checked in 2020), Bestgo focused on the lithium ion batteries used in electric vehicles, marine, industries, solar panel and energy storage applications, we have built hundreds projects for customers from worldwide. We keep a closing watching on battery materials developments, adopting the most "up-to-date" technologies, well manage the materials supply chain to offer the best quality products with good cost, and offer the fast response and high professional service to customer.
When LiFePO4 emerged as new alternatives materials for Lithium ion batteries in 2001, China national research institute began to take researches on those materials for lithium ion battery improvement. After a period of time, Chinese government began to offer support to new energy industry, research institutes also make joint researches with battery enterprises like BYD, BAK etc. The predecessor of Bestgo Battery is a core technical team from China national research institute, which have over 16 years' experience on li-ion batteries, 12 years joint research experience on LiFePO4 batteries (data checked in 2020). After years of independent researches on battery materials, the break though technologies have been developed then Bestgo Battery have been founded, company resisted in Hongkong and run factory in Changzhou city, southeast of China, total covers 20,000 square meters and about 200 workers. Bestgo batteries are featured as high power density and ultra-safe performance, due to the updated materials, manufacturing method and safety design.
The original LiFePO4 materials have low electronic conductivity and consistency, how to improve the electronic conductivity became the core competitiveness of LiFePO4 batteries. Bestgo made fully considerations on those, the LiFePO4 materials used for our cells have been processed by metal-doping and carbon-coating way, they have premium electronic conductivity and safety assurance. With up-to-date technologies, our cells have adopted ceramic separators for a better safety reliability, have adopted silicon-carbon mixed anode to improve the cycle life. For our power type cells here are even carton nanotube inside to improve the electricity conductivities, so our batteries can offer a premium performance when discharged with high C-rating and still keep lower heat generating.
Not like traditional organic solvents manufacturing method, Bestgo have cells been made under the nano-level pure water dissolving manufacturing way, which makes benefits for a higher level of quality control, processing optimization and labor saving. This manufacturing method requires much more capital invests in production lines for the fully automatic machines and high precision control equipments. They are acting much better for the key manufacturing steps with full zone monitoring and realtime feedback.  Bestgo have cells been made in those manufacturing process, which can greatly enhance the consistency of cell performance, quality reliability for the longterm use, obtain a quite good production yield ratio and reach environmental friendly, to produce the most advanced vehicle level lithium ion batteries.
LiFePO4 battery is the safest battery available for lithium ion batteries. However, to enhance this safety, Bestgo makes many efforts in this area. We adopted the ceramic separators among anode and cathode in cells, used premium electrolyte for a better performance and safety level, used silicon-carbon mixed anode for a better charging capability for some power type cells. We designed the patent modules and softlink busbars to resist high vibration conditions, applied the thermal conductive designs in package structure, use totally sealed metal case for priority, which makes our batteries have high safety reliability when meet very hard conditions.